Damion and Lucy and Violet
6/6: Apologies
Gina didn't want to be furious at Lucy
(or at least I didn't want her to be)
so she invited her over the next day to patch things up.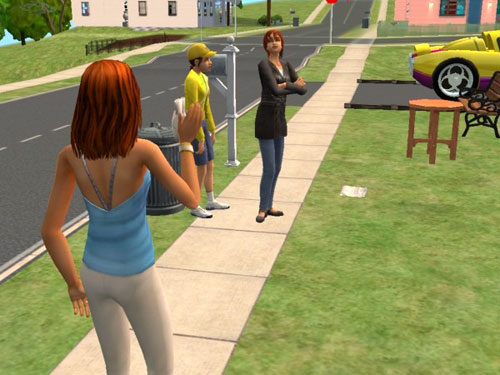 At first she wasn't happy to see her.
Hmph, she says.
But Lucy was eager to make amends.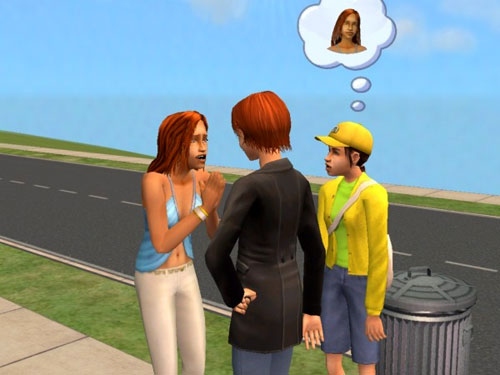 "Whatever I did to upset you, I'm sorry!"
She did this autonomously as soon as Gina greeted her. I thought that was nice. The papergirl seems impressed also.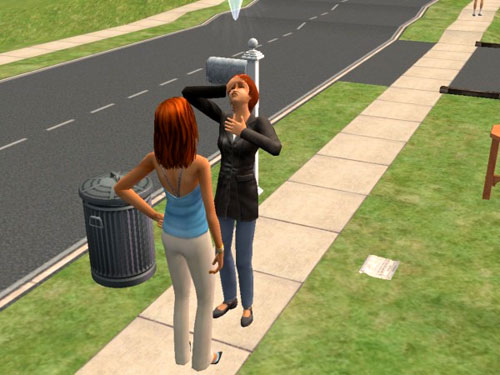 "Oh, no, it's nothing you did. I shouldn't have blown up like that. I don't know what got into me."
So I had Gina apologize also. Looks like both the furious person, and the target of the fury, are able to do the Apologize thing.
So everything was settled (although Gina is still nominally furious at both Damion and Lucy; we'll keep working on it), and Lucy drifted off into the party that was just starting up (with a Popularity teen in the house and lots of new amusement devices, Gina's place has been having lots of parties).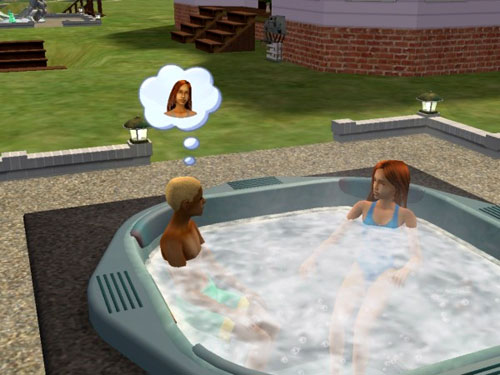 With Gabriel in the tub.
Down, boy; I know she's cute, but she's a married Mom.
So there's a new addition to the neighborhood, a new married couple, and a couple of case-studies of these new NL behaviors. (Now I need to catch up on some of the other lots!)