The Townie Project
Part 55: Luck at the Lulu
Christy called a cab and headed for the Lulu Lounge downtown.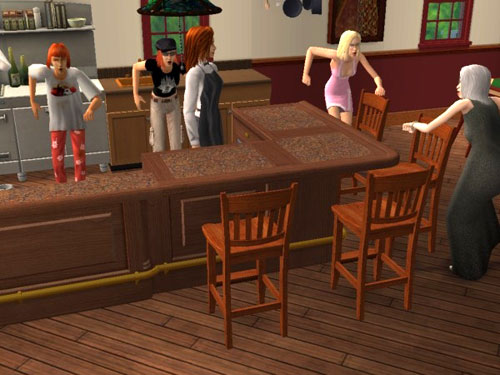 It turned out to be a rather silly place.
This must be very annoying to the staff.
But in the hot tub out back she met a very attractive fellow.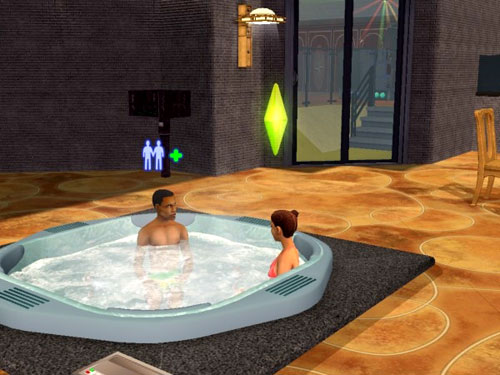 "Brian, Brian Goldman. Nice to meet you!"
Nice that Maxis decided to include some non-bizarro male (down)townies in Nightlife.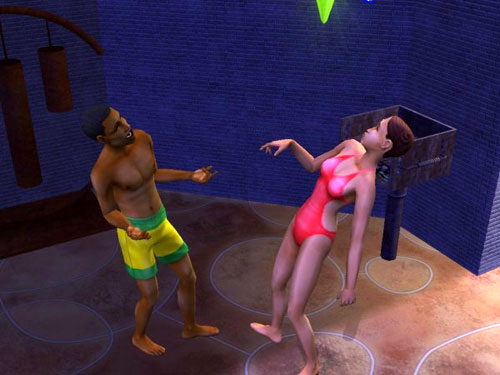 Christy wasn't shy about expressing her opinion of her new acquaintance.
Being out on her own has given her confidence.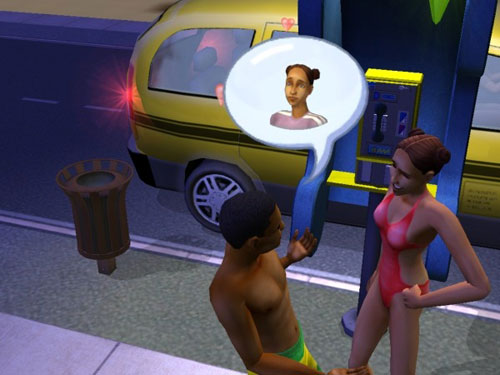 And he seemed similarly interested.
Note the floaty heart or two. Looks pretty good in that swim-suit, our Christy!
She invited him over the next evening, and they got on very well.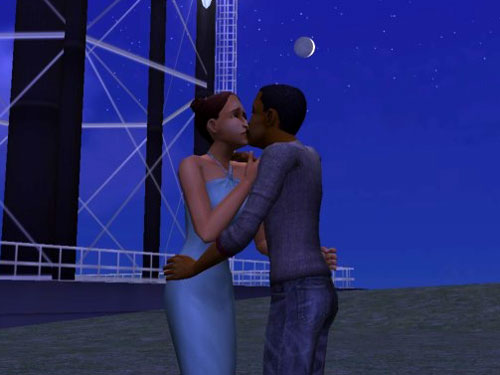 Awwww...
A moon, a kiss, a water tank.