Zachary, Sophie, and George
As described in really many many more pictures than necessary
here
, Zachary Langerak has arrived at college (as his sister did in
this entry
) and moved into the Bright place with Hermes and Camryn (in the bedroom across the hall).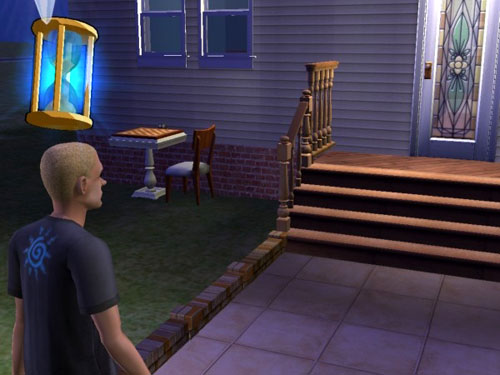 Starting adulthood.
Why do new people always arrive at night? Oh yeah: because I always save at night.
Two former Townie teens have also entered SSU.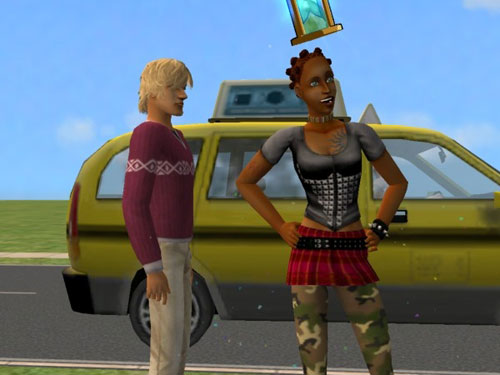 George McCarthy and Sophie Miguel.
George is a former cashier with lots of skills; Sophie is a former prankster with basically no skills, but lots of attitude. I sent Sophie to college because she was Zachary's teenage girlfriend and he had a Want for her to come to college; I sent George just because what the heck.
After a few rather rough days at the dorm, Sophie fell in love all over again with Zachary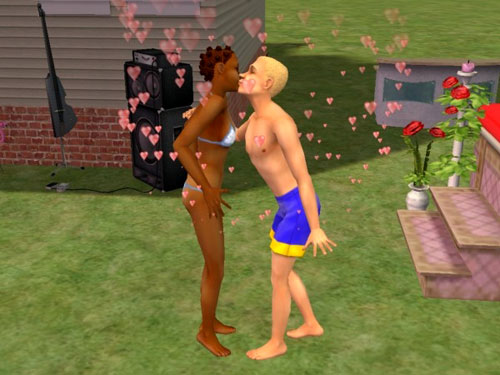 The First Kiss.
At another of the endless Bright house parties.
and he asked her to move in with him (she accepted).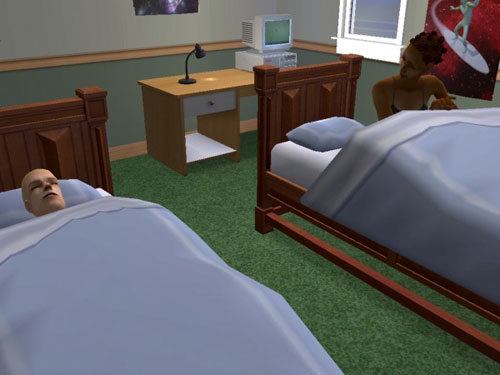 Separate beds
We'll see how long that lasts!
(The full story contains completely unnecessary pictures of George and Sophie's earlier lives in the neighborhood, Zachary's new (old) clothes, people discussing soup, Sophie's bottom, the formerly-mysterious Dawson Day, and so on. George is doing fine in the dorm; maybe we'll check in with him sometime later too (he's got a girlfriend on campus, and a little affair with an older woman from back in the neighborhood on the side).)