Dawson Downtown
4/4
So here's Dawson Day, working on both his LTW and his political career.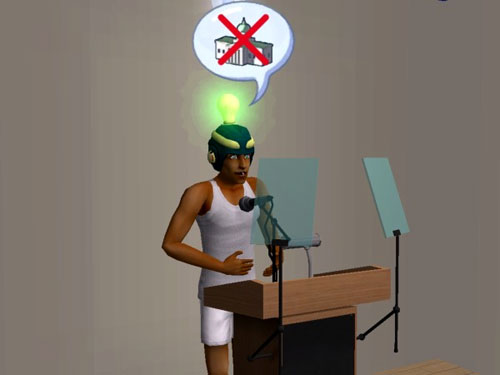 "Down with the Government!"
"Um, I mean, with Government Corruption! Or something! Maybe this'd be easier if I got dressed."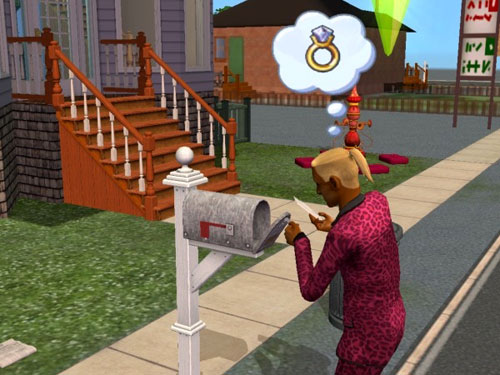 Thinking about the future.
You're going to have to meet someone besides Gina if you want some Ring Action, you know.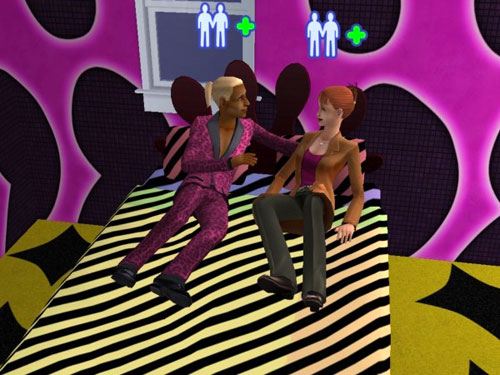 But still tied to the past.
Can't blame him, really.
Will Dawson find other love interests, or will he use all fifty Dream Dates on this lovely Raptor? And will the citizens of Sim City want a mayor with such gaudy bedroom decor? Tune in again sometime later for more thrilling updates!