We had a little fun with this in the Moon Sims group, so I thought I'd share it here for those who haven't seen it: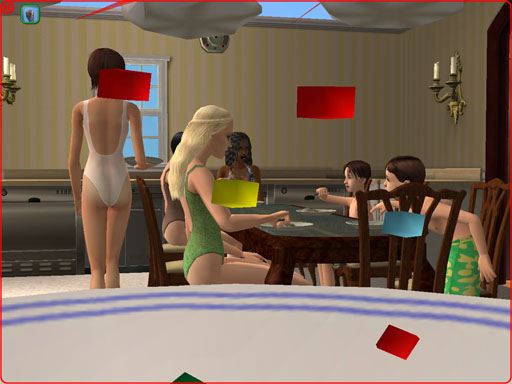 Click here for a larger view
This is an unedited screen shot from The Sims 2. Except for swimsuits and makeup, everything in the image is stock stuff from the game.
The question: Where was the camera when this screen shot was taken?
(No fair peeking at the thread in the Moon Sims group to find out, either!)
Greg