This doesn't quite rise to the level of a
story
, but I just had to show off. *8)
In
a previous life
I was heavily into the ancient FPS game DOOM. Something reminded me of that game last night for some reason, and that connected in my mind to TS2, and well...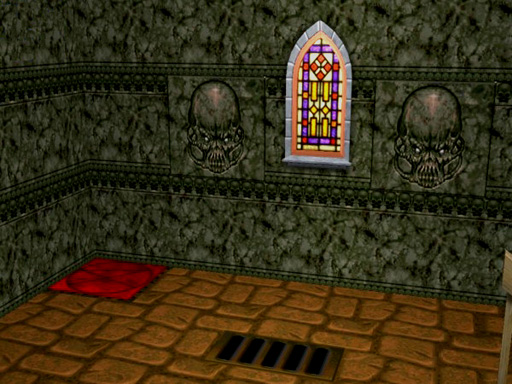 Might be a good setting for a Mad Scientist's lab or something.
Graphics no doubt copyright by id Software, or whoever's inherited them over the years, so I suppose I shouldn't put them up anywhere for like public download or anything, but hey...
(Had to take some size-mismatches into account; in DOOM those alien faces would have occupied an entire more-than-person-high wall. It was a low-res game.)
Returning you to your regularly-scheduled activities,
DC