A Tribute to Squinge
I went and did it again: Made a garment that really needed to go on another site, so that's where I put it.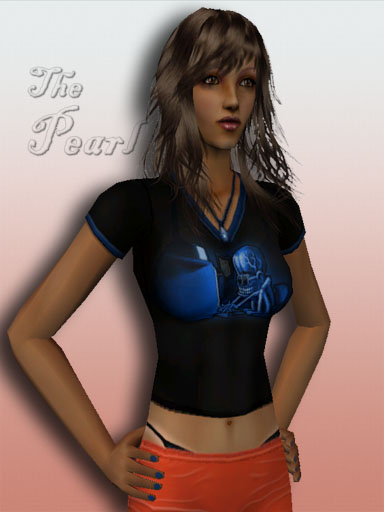 Tribute to Squinge
You can click on the image to get to the download topic at Warlokk's Tower.
Squinge is one of those master modders who fixes all the stuff that folks don't like in the game, y'see, and that's his avatar. Well-deserving of a tribute, I think.
SimsHost subscribers
can alternatively chip in a penny by clicking
here to download the top
. (148KB)
You need Warlokk's size 34C natural T-shirt mesh, which you can get by clicking
here
. (It's the same mesh as the
Warlokk top
.)